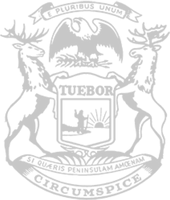 Rep. Howell secures preliminary commitment of $750 million for local roads in Michigan
Lapeer-area lawmaker and former chairman of the Lapeer County Road Commission helps advance major investment for local roads in Michigan
State Rep. Gary Howell was recently able to secure a $750 million line item in the House proposed 2022-2023 state budget to go toward fixing local roads in Michigan.
"The rebuilding and repair of our roads and bridges has always been one of my top priorities," said Howell, of North Branch. "Rural counties, like Lapeer, have always had to fight urban areas for our fair share of road tax dollars. As the former chairman of our County Road Commission, I know firsthand the significant need Lapeer County has for greater financial support from the state for our roads."
House Bill 5791, the state transportation budget bill for the upcoming fiscal year, passed the House with bipartisan support. The transportation budget supports the construction and repair of roads and highways throughout the state.
"Not too long ago, Governor Whitmer proposed a gas tax increase of 45 cents per gallon," Howell said. "Had she gotten her way, with inflation wreaking havoc to our economy, gas prices would be even higher than they are now. I have no interest in supporting gas tax increases that would make fuel even less affordable. Instead, we must prioritize state spending to improve our roads."
The $750 million commitment, along with the rest of the transportation budget, which is the largest in Michigan's history, is made possible due to Michigan's current budget surplus. This road spending involves no new taxes.
Earlier this term, Rep. Howell reported that under the federal infrastructure package, Michigan would receive significant additional funding for highway and bridge projects.
"After months of negotiations, a spending agreement was reached in Senate Bill 565," Howell said. "Under this bill, more than $380 million will immediately go towards repairing roads this year. An additional $380 million will be appropriated in each of the next four years to continue repairing roads. The recent $750 million that I was able to help secure in the House transportation budget is completely separate, going above and beyond the $380 million. I will continue to fight for funds to rebuild the roads and bridges of Lapeer County."
HB 5791 now advances to the Senate for further consideration.
###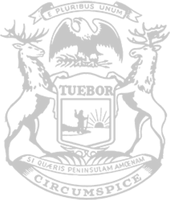 © 2009 - 2023 Michigan House Republicans. All Rights Reserved.
This site is protected by reCAPTCHA and the Google Privacy Policy and Terms of Service apply.