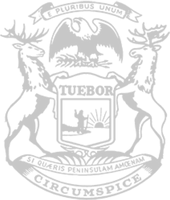 Representative Howell discussing a proposal in committee. With him is Majority Floor Leader Ben Frederick (R-Owosso)
Rep. Howell urges Biden to end border crisis
Lawmaker voted in support of House resolution urging an end to open borders.
State Rep. Gary Howell (R-North Branch) and a majority of the Michigan House of Representatives has approved House Resolution 290 which seeks to restore border security. The Resolution calls on President Biden to enforce the nation's immigration laws.
A sharp increase in migrant encounters at the Mexican border continues to occur under the Biden administration. On his first day in office, President Biden halted work on the border wall between the two countries and suspended Title 42, a policy that required asylum seekers to remain in Mexico until their immigration hearings. It has since been ruled by a federal court that Biden's suspension of the policy was unconstitutional.
"We are a far cry from the days when hopeful immigrants would arrive at Ellis Island and be fully vetted before allowing to settle in the United States," Howell said. "While I support legal immigration, President Biden's administration continues to allow illegal aliens to enter our country without background checks or judicial hearings. We have no idea how many criminals or terrorists may have entered our country. Certainly, we know that they are trying to get in."
Rep. Howell cited another problem caused by President Biden's inaction, which is a significant increase in drugs smuggled over the Mexico-United States border.
According to data from the U.S. Customs and Border Protection Agency, more than 2 million illegals came across America's southern border in 2021. The amount of various kinds of narcotics seized at the border also increased, with heroin seizures being up 113 percent. Some areas have reported an eleven-fold increase from last year in the amount of fentanyl seized at the border. In April of this year, U.S. authorities saw a record-high number of illegal migrant encounters – the highest total for one month in 22 years. That record was short-lived, because May saw nearly 240,000 more encounters in that month alone setting a new all-time high.
"Another man-made crisis at the border is the lack of a screening process for COVID-19 and other diseases. It is ironic and insulting that many American citizens have been forced to test for COVID-19 and vaccinate with several 'boosters' while illegals are allowed to enter our country with no testing, whatsoever," Howell said. "This inaction by the Biden administration is not only dangerous to every American, but an insult to every immigrant who has ever come to this country legally. Also hugely offensive is this administration's efforts to make scapegoats out of border security agents who put their lives on the line for our country every single day."
House Resolution 290 urges President Biden to prioritize United States citizens as they struggle with the impacts of inflation and record cost increases – including outrageously high gas prices.
"This administration is using hard-earned tax dollars to move illegals to various locations throughout the country under a cloak of secrecy," Howell said. "We have a bona fide national security crisis going on in our country, and all this administration can do is 'fiddle while Rome burns'."
"Michiganders are struggling to make ends meet due to skyrocketing inflation and the ever-increasing costs of everyday essentials. As a legislator, it is my duty to do my best to protect the citizens of Michigan, including urging proper border security," Howell said. "President Biden's misguided actions have led to a disaster at our border. This crisis is totally unnecessary and is hurting American citizens."
Copies of the approved resolution have been transmitted to the White House.
###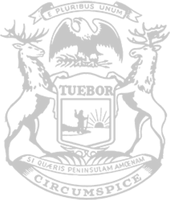 © 2009 - 2023 Michigan House Republicans. All Rights Reserved.
This site is protected by reCAPTCHA and the Google Privacy Policy and Terms of Service apply.