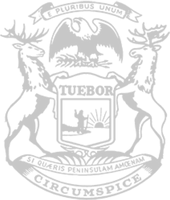 Southern Michigan power outage update
RELEASE
|
February 24, 2023
As we are now on the third day of significant power outages in Southern Michigan, I want to pass along my understanding of the situation as it sits right now:
In my district, the three providers are Coldwater BPU, Consumers Energy, and Hillsdale BPU.  My understanding from representatives of each provider is that Coldwater is fully restored, while Consumers and Hillsdale are still working to restore customers. Many customers will be brought back online today, but isolated areas might take a couple more days. My family has been without power in Adams Township since Wednesday evening. Both power providers have assured me they are receiving aid from nearby agencies, including some from farther north in Michigan and out of state.
Other forms of damage are also significant, with trees and branches landing on buildings and blocking roads. I've been in touch with our emergency managers and road commissions as well, and am grateful for the diligence of the linemen, drivers, engineers, and others who have had long workdays and short rest to help our communities.
I have requested information about the steps being taken to increase the reliability of our grid. The significant coating of ice combined with strong winds damaged hundreds of wires and presented far greater challenges than typical storms, but this is not the first lengthy power outage many of us have experienced in recent years. I have spoken with representatives from each utility provider in the past about tree trimming and other increased maintenance efforts. This storm proves we need to prepare for the worst when planning our infrastructure and never cease conversations about safety and reliability.
The agencies involved remind residents to use caution, even in the car, around downed branches, wires, or other infrastructure, especially if there are crews in the area. If you use a gas generator, follow the manufacturer's instructions: turn off the house's main power and never run a generator indoors, including the garage.
I continue to stay in touch with each of these groups.  If you have any issues obtaining information or getting connected with a relevant agency, please let my office know and we'll do our best to help.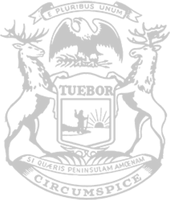 © 2009 - 2023 Michigan House Republicans. All Rights Reserved.
This site is protected by reCAPTCHA and the Google Privacy Policy and Terms of Service apply.