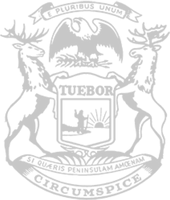 Task force chairs unveil key reforms to expand mental health support for students, improve school security
Several reforms recommended by the bipartisan Michigan House School Safety Task Force were formally introduced today, including plans to create a special commission to improve the mental health of school-age students, hire additional staff who are dedicated to ensuring school safety, standardize statewide school safety definitions and provide guidance for building new school buildings to ensure security.
State Reps. Scott VanSingel and Luke Meerman, task force co-chairs, said the group's goal was to recommend policy ideas that could effectively improve school safety while receiving broad bipartisan support. Each bill introduced today is supported by all members of the task force.
"After six months of productive conversations with task force members and key stakeholders, we've created life-saving reforms that will help effectively identify and support young people who are struggling while ensuring our school buildings are safe for students and staff," said Meerman, R-Coopersville. "Providing better mental health resources to Michigan students is paramount, and our reforms will help ensure vulnerable students get the help they need more quickly, before tragedy strikes."
Rep. VanSingel, R-Grant, said: "Throughout our thoughtful discussions over the last six months, the task force wisely decided to focus on policy ideas that we could get done together. Keeping our kids safe isn't something to politicize, and I've been honored to work with my Republican and Democrat colleagues on this important task force. Now that these recommendations have become formal legislation, it's time to continue to work together and get them signed into law."
House Bill 6326 creates the nine-member School Safety and Mental Health Commission, which will consult with behavioral and mental health experts to support at-risk students, reduce youth suicides and strengthen the overall mental health of school-age children. The governor, state Senate majority leader and House speaker would each select three commission appointees made up of school officials, law enforcement, mental health experts and parents.
HB 6323 creates new intermediate school district (ISD) positions solely dedicated to school safety and mental health. Each ISD would hire one Safety and Security Coordinator and one Mental Health Coordinator who will serve as point people for school safety plans, grant opportunities, mental health and security strategies, and other issues. They will act as the conduit between the state and school districts within the ISD. They will also facilitate communication and coordination across school districts in their region to better implement best practices and make sure kids with needs and security threats don't slip through the cracks.
            Other bills introduced today will:
Provide guidance on modern security measures when constructing new school buildings. (HB 6331)
Instruct schools to update their safety plans every three years in consultation with the ISD safety coordinator. (HB 6320)
Encourage more school resource officers in our schools to work with students. (HB 6332)
Add OK2Say contact information to school ID cards. (HB 6327)
Ensure reporting/tips the OK2Say program receives are passed on to local law enforcement and the new ISD coordinators. (HB 6329)
Require more active shooter drills with at least one drill that includes local law enforcement involvement. (HB 6319)
Provide school safety and security training for school staff. (HBs 6321-22)
Create uniform definitions statewide for school safety terms such as lockdowns to foster better communication during crisis events. (HBs 6324-25)
The School Safety Task Force was established by Speaker Jason Wentworth in January, shortly after the tragic shooting at Oxford High School. Other task force members include Reps. Pamela Hornberger, Gary Eisen, Kelly Breen, Ranjeev Puri, Sara Cambensy, and Terry Sabo.
###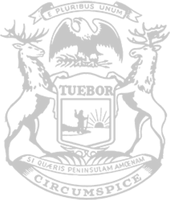 © 2009 - 2023 Michigan House Republicans. All Rights Reserved.
This site is protected by reCAPTCHA and the Google Privacy Policy and Terms of Service apply.